Live Performance with spatial audio and mobile devices, 2019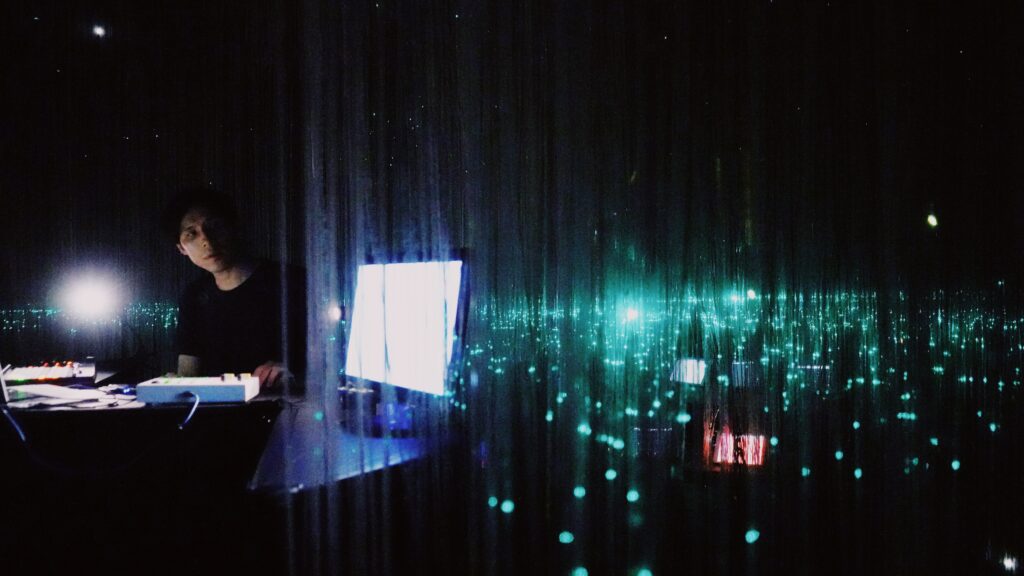 In the live performance at the Agravic Starry Sky exhibition, I attempted to turn a smartphone screen into a cockpit, combining multi-channel audio equipment to allow participants to send messages and create sounds in both directions. This project creates a collective approach for exploring how digital interfaces and technological tools are reshaping our personal, professional, and ecological relationships, and how they have modified our view of life, social identity, and modernity.
Live recording with ambisonic audio and 360 view-


Credits
Programming: Lo Jo-Yu, Chen Bo-Yu
Instruction Design: Chen Bao-Ming
Technical Support: Zone Sound Creative
---
This project was supported by Jut Foundation for Arts and Architecture and Songshan Cultural and Creative Park. Equipment sponsored by MIDIMALL Inc.