Musical work for smartphone, acoustic instrument, and electronics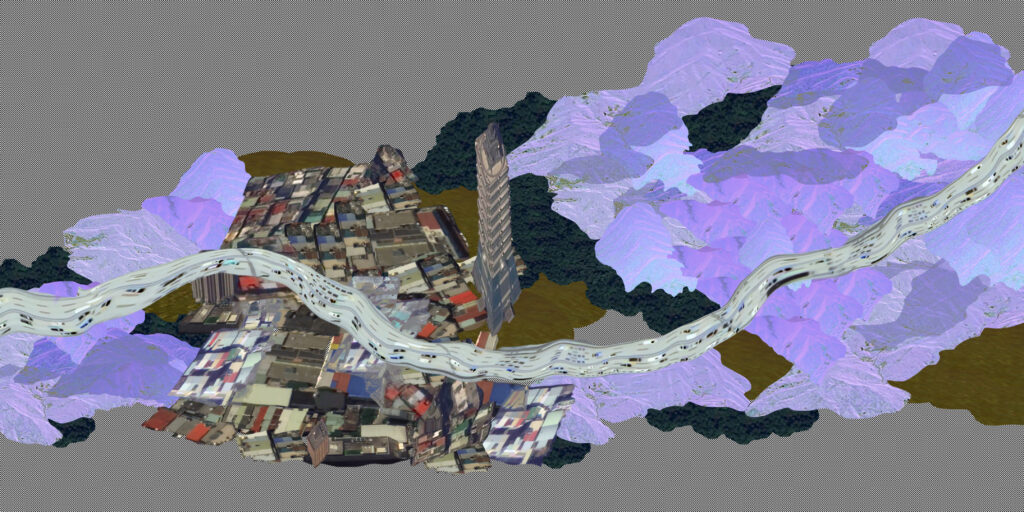 "One-Way Transmission" is a participatory composition with graphical expression generated from landscapes. The abstract notation functions as a single journey with a prepared path. The participant who opens the gyroscope webpage is the connected performer. Performers are free to respond to the unpredictable effects with their mobile devices in the evolving soundscape until reaching the end of the route. The system retrieves the information through the connectivity of the Internet and responds to the incoming messages with audible feedback. It allows the audience to establish relationships with the interconnecting network by simply opening a webpage. The interaction process with remoteness and randomness has the effect of opening our mind to the world around.
This piece has been presented in the 2019 Yunshuyachi Ensemble "Song of Wordlessness" concert.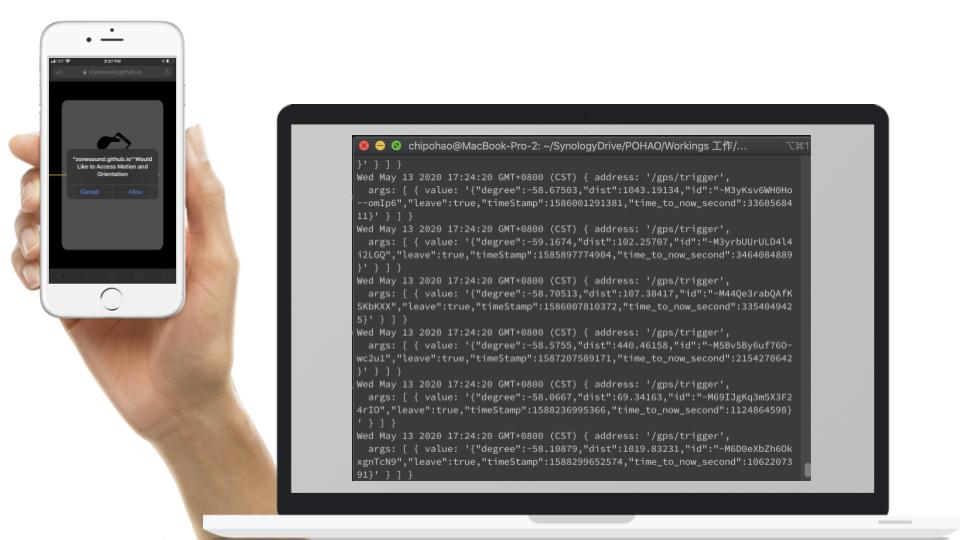 The preprogrammed system creates physical modeling effects that correspond to the dynamic and timbre of the receiving phrases. It functions as a time-based improvisation without turning back. By designing systems, the creator gives up some controls by leaving artistic decisions unmade. Then the result, instead of coming from personal preference, comes from chance operations. The interaction process with randomness has the effect of opening our mind to the world around.
---
This project was partly supported by The Taipei Chinese Orchestra.